4th Cross-Strait Image Culture Week launched in Hangzhou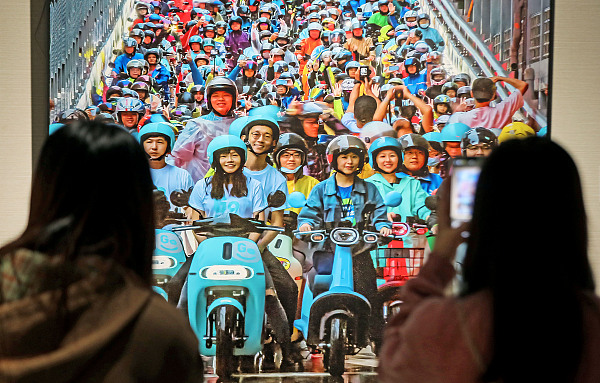 Visitors take a look at a photo exhibited at the Zhejiang Art Museum on Oct 19. [Photo/CFP]
The inaugural Cross-Strait Photography Awards and the 4th Cross-Strait Image Culture Week kicked off at the Zhejiang Art Museum in Hangzhou on Oct 19.

The event serves as a way to promote Chinese culture, foster a sense of national spirit, and create a unique photography context that resonates on both sides of the Strait.
Since 2020, the Cross-Strait Image Culture Week has been hosted three editions, becoming a prominent symbol of "Shaping the Chinese Aesthetic of Photography" in the field of image culture across the Strait.
This year, the organizers have taken another significant step to enhance the recognition of cross-Strait exchanges by establishing the "Cross-Strait Photography Awards."
Hangzhou, renowned for its cultural heritage, is an ideal location to host the event. As an essential part of China, the city is deeply rooted in the country's history and traditions, making it a perfect backdrop to explore the essence of Chinese culture and art.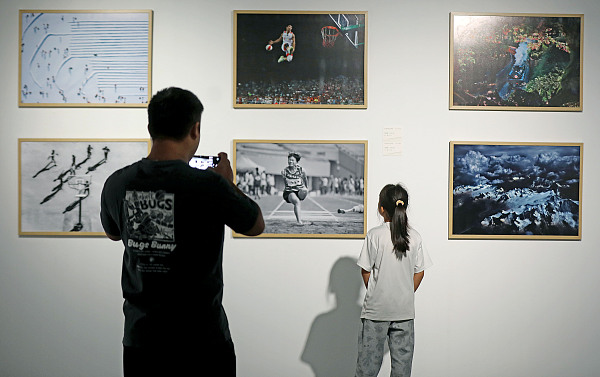 Visitors take a look at photos by cross-Strait photographers at the Zhejiang Art Museum on Oct 19. [Photo/CFP]

October 20, 2023

October 18, 2023

October 16, 2023
October 16, 2023